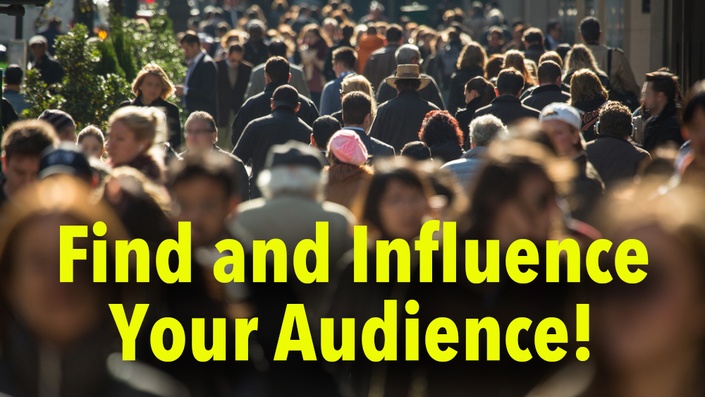 INFLUENCERS: Learn How To Grow, Engage and Monetize Your Audience For Social Change
Includes Step-by-Step Instructions For Website Setup, Branding, Email List Building, Image Editing and More!
SPECIAL OFFER: Take the first six lessons in their entirety for FREE (Click Preview)! Only the Monetization Lesson requires payment to view. This course is tailored to MEDICAL FREEDOM ACTIVISTS! Take advantage of my FREE offering to grow and engage your audience!
Larry Cook
May 25, 2021
Course Curriculum
INFLUENCERS: Learn How To Grow, Engage and Monetize Your Audience For Social Change
Available in days
days after you enroll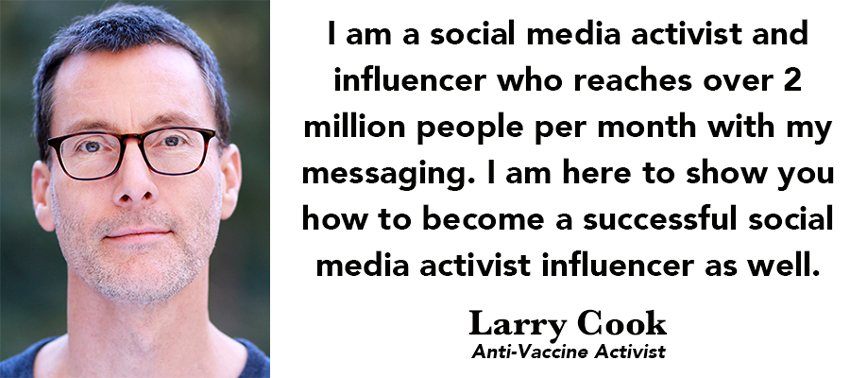 In this Masterclass I give over 7 hours of in-depth specific instruction on how to:
Monetize your audience to become a full time social media activist and influencer.

Build an engaged audience using Facebook (personal profile, Page and Group).

Properly set up Mailchimp to get subscribers and create massive engagement.
Use Photoshop to improve images & photos and create provocative memes.

Set up a fully functional Wordpress website from scratch.


Take better photos and videos for your stories.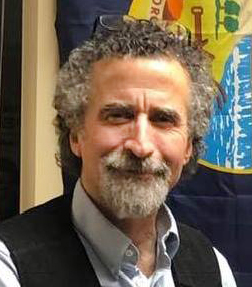 Larry Cook is a professional social media activist. He is authentic, effective, creative and courageous. He's figured out how to do it and offers practical tools for you to engage in your own heroic adventure as an activist. Now, let's go out and make the world a better place.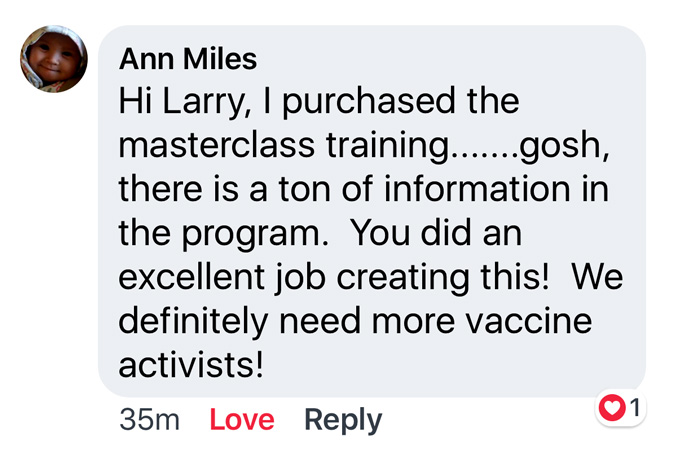 ---
I'm working my way through the course. I signed up today and have already spent over an hour listening and reading. Wow! I love it! I'm an RN and believe that my education lends credibility to our message. I'm planning to work through your steps over the next few weeks. Thank you!
About The Social Media Activist Training for Influencers Masterclass
I created this course for social media activists and influencers who have an audience and a following - probably on their personal Facebook profile - but who have not yet taken it to the next level of engagement, which probably means setting up one or more of the following:
A website
A facebook Page
A Facebook Group
And a subscriber based email list.
In order for someone to make maximum impact, acquire a larger audience and even turn their activism into a full time job, I believe all of the above are required, plus an understanding of how to enhance images and photos and make custom memes with Photoshop. I know this can be daunting so I decided to create a course specifically for social media activists who want to take their engagement to the next level. There is no other course like this one anywhere!
Is This Course Right For You?
This course is right for you if you have a BURNING PASSION about the cause you are fighting for and you truly want to reach more people with your messaging and especially if you want to turn your passion into a full time job. In addition to there being a lot of moving parts, it is typical for challenges to arise and so you must feel confident knowing you are on the right track and that you will overcome those challenges. I do not give every tiny bit of info you need, but I do give you the major brush strokes that will get you up and going very quickly. I do not know of any other course even remotely like this one so if you really want to step up your game and you truly have a burning passion for your cause, then this course is for you. I even offer a 30-day money back guarantee.
What Does The Course Cover?
In short, most everything you need to understand how to:
Build an engaged and motivated audience
Create a fully functional WordPress website from scratch
Launch a successful Facebook Page
Launch a Facebook Group
How to monetize your audience
Use Photoshop to enhance images and create memes
Become a successful social media activist and influencer to help make the world a better place
What About The Cost?
I've been a social media activist and influencer for nearly four years now and what you are paying for is my personal experience of trial and error and my own studies that I share freely with you in the course. And for the last two years I've been doing this full time and I am financially supported by my audience. What could easily be six months of learning and trial and error on your part I have condensed down to under 8 hours of training and even a step-by-step action plan to take after you've reviewed each course section. If indeed you have a burning desire to build your audience, create social change and turn this into a full time job, once you are up and running my charge for this course will be insignificant compared to what you ultimately get out of it. Besides, I offer a 30-day money back guarantee. If you want to get to that next level, enroll today, start learning, and take the plunge! We need more activists changing the world, and that includes YOU!
CLASS CURRICULUM
ALL COURSES INCLUDE*

Table of Contents by timestamp (PDF downloadable)

Transcripts with timestamps (PDF downloadable)

*Except live action videos
1) Quickstart Guide & Overview - Start Here!
After you have watched all of the lessons come back here to follow the major setup steps and follow links to the important resources.
2) Audience Building: How To Create Engagement, Followers, Change and Revenue
In this 96-minute lesson I discuss:
The need to have a passion for your cause
How to approach your mission
Why it's important to have a strategy
The importance of branding
The importance of enthusiasm
How to think about naming your brand
How to interact with other Influencers
Why to be authentic and the importance of trust building
Why multiple platforms can help set you up for success
Why you need these platforms for your messaging: a branded website, Facebook Page, Facebook Group and email list
How to build your audience with these platforms (an overview)
Why triangulating your message is so important
How to set up a Facebook Page and Facebook Group
A critical Facebook Page add on that you must have
How to use your Facebook Page for maximum impact
How to use videos for YouTube and Facebook for best reach
Why a Facebook advertising account is important
How to set up a paid post
Why to understand the Facebook Pixel
The importance of having your own Facebook Group
Tips on setting up your Facebook Group
How to manage members in your Facebook Group
Facebook Group moderation tools overview
The correct banner size for a Facebook Group and Page
In-depth review of best practices for posting to Facebook for maximum social traction, engagement and action
What to do with your website content on Facebook for maximum reach and efficiency
Types of posts to share to your Facebook Page to build a large following
Why it's important to learn Photoshop to maximize your images
What kinds of headlines and titles get viral traction
How to create SEO titles
How to think about YouTube and when to use it
Best practices for creating a YouTube audience
The big difference between a YouTube video and Facebook video
My thoughts on Pinterest, Google Circles and Instagram
Why to monetize your audience
Branching out to other Influencers
3) Mailchimp Basics: How To Get Subscribers & Create Emails
In this 39-minute lesson I discuss:
Why you need an email subscriber list using Mailchimp
Best practices for getting email subscribers from your website
Which WordPress plugins to use to acquire email subscribers
Social media strategies to get email signups
How to read the Mailchimp reports
How and why to set up an "unopens" campaign
How to perfect your email subject line
How to create an email in Mailchimp
Best practices for text, images, links, fonts, colors and more
The many ways to earn revenue from your email list
How to test your emails before sending them
How to schedule an email
4) How To Take Better Photos and Videos: Lighting, Composition & Sound
In this short 6 minute live action video I demonstrate on camera with a model how to take better pictures and video for your stories.
5) Photoshop Basics For Dynamic Images & Memes
In this in-depth 113 minute Photoshop lesson I discuss:
Why it is important to use Photoshop to improve all images before use
Real life examples of images I improved and their resultant social traction
Images used in websites as meta data – and their extreme importance
The importance of monitor calibration and the tools to use
How to save image files
Where to buy Photoshop
Changing the canvas from inches to pixels
Image size vs screen size
How to find the major tools to use
How to move an image
The importance of aspect ratio and how to crop images
The law of thirds and best composition
Image adjustment with Levels (blacks, mids, whites)
Auto adjustments
The dodge tool (lighten select area) – e.g., eyes
The burn tool (darken select area) – e.g., background
Adjusting color balance
Adjusting contrast and why contrast is important
How to add text to an image
Text adjustment settings
Guides and snapping to guides
Working with layers (especially text)
Adding a drop shadow to text
Adding a stroke to text
How to export images for web use
The Slice tool for web images
How to save exported images with unique filenames
How to adjust photos you take with your camera
The standard aspect ratio for headshots
How to use the clone tool on a face (e.g., remove blemishes)
How to use the dodge and burn tools to improve a face photo
How to prep an image for use in print (as opposed to web)
How to create a meme from scratch
How to change colors in the color palette
How to justify text
How to align elements
The best image aspect ratio for Facebook direct upload
Why to use quotes around text
Why yellow is an important color
How to set up the meme width for best results
How to add multiple images to an image
How to work with layers
File formats
6) Monetization Strategies: How To Create Revenue From Your Audience
In this 94-minute lesson I discuss in detail:
Ways to pay bills as a social media activist
Why monetizing your audience can lead to being a full time activist
Why starting a 501c3 nonprofit is probably not a good idea
My favorite crowdfunding platform and how to use it
How to ask for donations
How to ask for monthly contributions
How to set up your website for donations and monthly contributions
How Google AdSense works
How to monetize YouTube
Why to set up an Amazon affiliate account
How to use specific Amazon affiliate links on your website
How to use Amazon affiliate links in your emails
The required WordPress plugin to add Amazon affiliate links to your website
Why promoting online summits generates solid revenue
What online summits are and how they work
How to properly set up online summit promotions
An overview of summit email swipe copy
An overview of summit images
An overview of how to set up affiliate links
How to use social media to promote online summits
How to use email to promote online summits
Specific affiliate systems you can join and how to use them
A detailed overview on how to promote summits to maximize revenue
7) WordPress Setup: New Website Setup Essentials
WordPress is a website content management system and the most popular system on the planet that is easy to use with huge functionality. In this 83-minute lesson I discuss:
An understanding of what WordPress is in relation to your website, the cPanel backend and your Internet Service Provider (ISP)
Why you need a website
My recommended ISP and how to create a WordPress website account
How to create your custom email in the cPanel
How to log into WordPress
A complete step-by-step setup process of your new WordPress website
Setting up your Theme
My recommended Theme
How to optimize the columns for mobile (80% of users will be on mobile)
Changing font styles
What footer widgets are and how to use them
The difference between a Post and a Page and when to use them
The blog roll
The static homepage setup
The block editor and classic editor plugin
Essential plugins for WordPress and how to install them

Backup
Ad insertion
Comments
Meta data control for social shares and search engine results
Email subscriber collection
Google Analytics
Optimizer for faster loading of website
Social sharing

How to remove a plugin
Media uploading
How to create social media traction with a web page
Why to use quotes
YouTube plugin
Users and roles
Setting up the website menu and navigation
Setting up the blog roll
Setting up a blog Post
How to name a Page
Adding hyperlinks to text
Opening a new Page on a hyperlink
Using the WYSWIG editor
Adding images to a story
Image and text alignment
How to use the ad inserter plugin
How to use the meta data social media plugin (very important)
What breadcrumbs are
Adding new Pages to the Menu
Sharing on Facebook and how to maximize social media traction
Setting up Permalinks – the URL system for the website
Setting up Categories for Posts
Content ideas and where to get content for Posts and Pages
Course Curriculum
INFLUENCERS: Learn How To Grow, Engage and Monetize Your Audience For Social Change
Available in days
days after you enroll
Your Instructor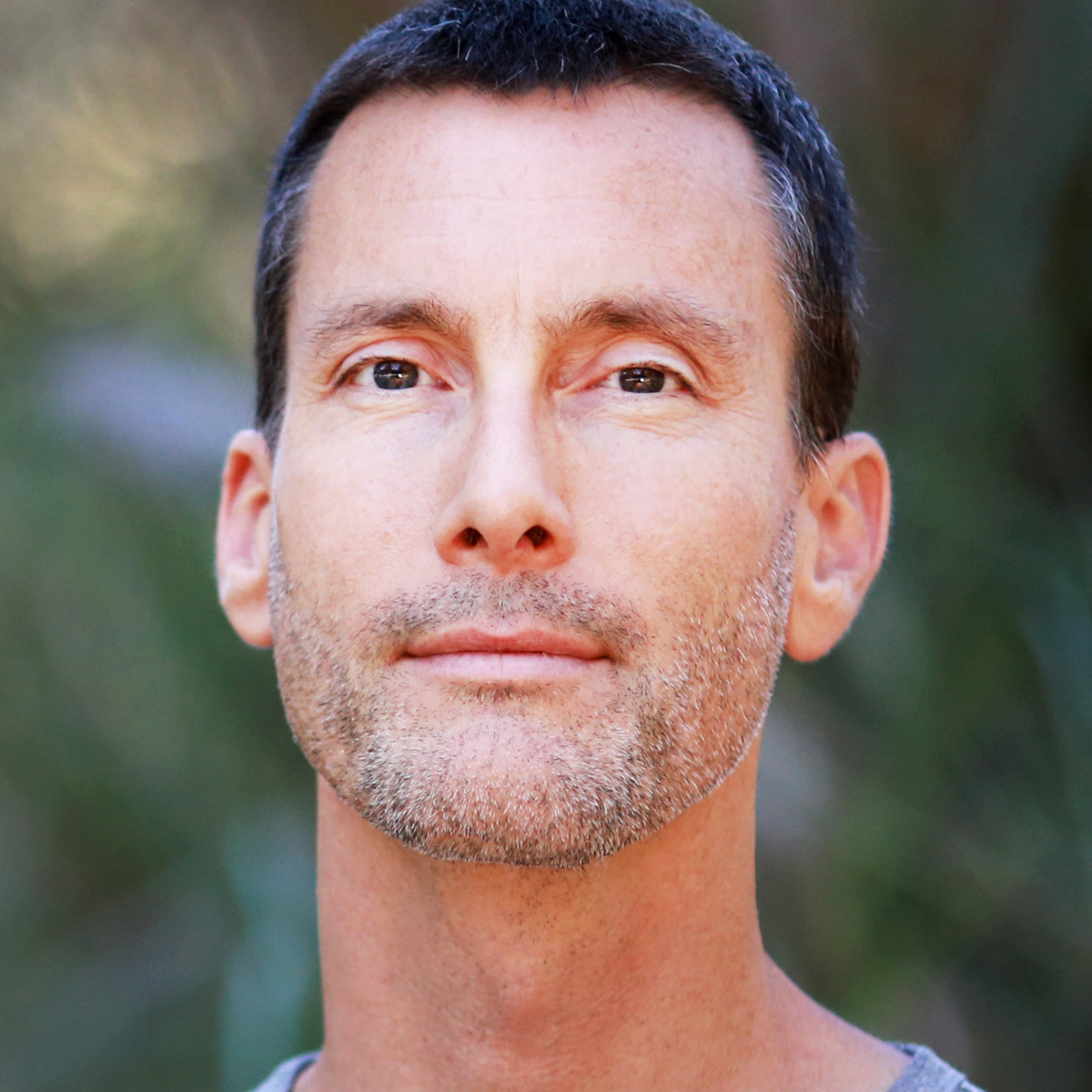 Hi, I'm Larry Cook, a full time anti-vaccine activist who uses social media, a website and an email list to engage my audience of hundreds of thousands to influence positive social change, save babies and children from vaccine harm and death, and pay my bills while doing so. On my Facebook Page alone I reach over 2 million poeple every single month with my anti-vaccine messaging. I created this course to help you understand the steps you can take to do exactly what I have done with your audience, thereby reaching more people who need to hear your messaging while setting up revenue streams so you can be a full time activist.
I have a varied background, but it's mostly been in the communications field. I launched, published and sold two magazines devoted to natural health, I wrote a book about natural living, I have a successful YouTube Channel, I worked in the video/film industry for over 20 years, I've studied sales and entrepreneurial concepts and have set up many forms of residual income, I successfully ran a naturopathic doctors association for four years, and now I am the founder of the brand Stop Mandatory Vaccination, which I launched nearly four years ago and which has been my primary source of income for the last two years.
You might say that I spent over 25 years preparing and training for my current role but I knew it not until the day came that California decided to mandate vaccination - 49 vaccines before Kindergarten and 72 by the time schooling is over - for every child going to public or private school. All of my circuits blew and I just knew I had to help out in some way. I began with a plan to video interview parents who have vaccine injured and vaccine free children in order to help raise awareness that vaccines should not be mandated, and after a full year of building my brand Stop Mandatory Vaccination I certainly found my "voice" in this cause which put me on the map in social media - Facebook, specifically. When it comes to Facebook and vaccines, I am well known in both the anti-vaccine circles as well as the pro-vaccine circles in the USA, Australia, United Kingdom, Canada and other countries as well.
I pulled from my 25 years of experience to get everything set up and going and now I'd like to help other activists increase their audience and engagement by sharing what I have learned along the way. This Social Media Activist Training for Influencers Masterclass is a side-project, not a full time gig, as I am still 100% devoted to raising awareness about the dangers of vaccination and why they are not effective as claimed. Nevertheless, I believe that I have created some extremely helpful training here that can help get anyone - including you - up and going in a matter of weeks instead of months or years by shaving off the learning curve. Really, what I am hoping for is that those activists who previously felt that all of this is too overwhelming will take the course and jumpstart their engagement efforts and turn it into a full time job, like I have. We need more activists in the world willing to stand up against injustice and the evil in the world.
Together, we can make a difference.
Larry Cook
www.stopmandatoryvaccination.com
SMV Facebook Page
SMV Facebook Group
Frequently Asked Questions
When does the course start and finish?
The course starts now and never ends! It is a completely self-paced online course - you decide when you start and when you finish.
How long do I have access to the course?
How does lifetime access sound? After enrolling, you have unlimited access to this course for as long as you like - across any and all devices you own.
What if I am unhappy with the course?
We would never want you to be unhappy! If you are unsatisfied with your purchase, contact us in the first 30 days and we will give you a full refund.